With University closed and socialising put on hold, senior lecturer Dr Mario Aquilina from the department of English at the University of Malta recommends 5 books we should be reading while observing social distancing rules and enjoying our #ErasmusAtHome. 
When all of this started, and we began to realise that we would be spending weeks and months at home, we read reminders that William Shakespeare may have written King Lear during a plague quarantine in London over 1605 and 1606. We also read that Isaac Newton worked on calculus, light and gravity while in isolation at his family farm of Woolsthorpe Manor during the Great Plague of London of 1665. Being at home, we read, would give us the opportunity for intensive studying, research, and general self-improvement.
For most of us, that has turned out to be a utopic prediction that did not take into account curve balls such as making the shift to online teaching, providing homeschooling and even keeping physically and mentally healthy. 
This, however, does not mean that we cannot or should not find some time for ourselves, including some time to read. Reading is not only a pleasurable activity for many. It is also known to have therapeutic potential. In engaging our imagination and suspending, at least momentarily, the world around us, it can offer a kind of psychological relief that we need in times of crisis. 
  1. Letters to Lucilius 
The first book I would recommend is a collection of Seneca's Letters to Lucilius, whose Stoic excursions into the challenges posed by life makes us reflect about our shared human struggles, and offers hope, which we need in abundance. There is a certain kind of consolation that we get from the Classics, and Seneca is one of the best at this. 
  2. The Road 
For those who would like to read something that fits the theme of a pandemic, the choice is quite extensive. Those who look for historical realism may opt for Daniel Defoe's Journal of the Plague Year, with its impressive fictional recreation of living during the Great Plague of 1665. Those who are engaged more by feeling and style may opt for Gabriel García Márquez's Love in the Time of Cholera. A third option, my recommendation, is Cormac McCarthy's The Road, which details the struggles of a father and son to stay alive in a post-apocalyptic world and, in so doing, inevitably raises moral and existential issues that are easily applicable to our time.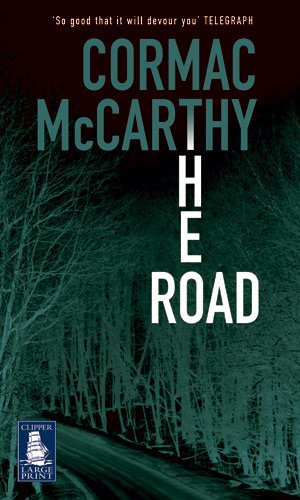 3. The Story of San Michele 
One of the things that most of us are missing the most is travelling. So I would recommend a book that celebrates the beauty of the journey or of discovering places we have not yet seen. Options are abundant here too, but a book I would recommend is Axel Munthe's autobiographical novel, The Story of San Michele, not so much for the travelling, but for its enthralling portrayal of the sublime beauty of Capri, set against a background that includes all manner of people, adventures and even an epidemic. 
  4. Wuthering Heights 
Reading can be deeply immersive, and my fourth recommendation is to read a book that affords such an experience. Choosing one book that can have this effect on everyone is impossible because being touched or engaged by a book depends not only on the qualities of the book but also on who we are and what we are going through at that point in time. For me, now, options would include personal favourites like Emily Dickinson's poetry, Shakespeare's plays or Franz Kafka's novels and short stories, but I will opt for Emily Brontë's Wuthering Heights because of the sheer intensity of the world it offers as an alternative to ours. 
  5. Ficciones (Fictions) 
My final recommendation is perhaps the one I would go for first. Jorge Luis Borges's Ficciones (Fictions) is an ideal collection of stories because it offers practically everything, including parallel worlds, moral dilemmas, post-apocalyptic scenarios and thought experiments. Borges writes with a lucidity of vision that is strangely calming, even when he confronts absurdity, and I find his attempts at finding meaning in the universe moving and uplifting.
This article written by Dr Mario Aquilina was originally published by University of Malta Newspoint on 14 April 2020.