According to Malta Pub Crawl the best nightlife in Malta is found in a diverse number of places on the island. 
Online Ticket Price
€15 at the door
 

4 Drinks (1 at each venue)

 

Free Shots at the first Venue
When you arrive in Malta whether for a vacation, a job, a business trip or an internship you will find yourself lost in all the activities available to you. Are you here to go hiking? To visit museums? Do you want to have fun? Decompress? Meet people? Here we can bring you all this.
And if you will enjoy your trip to discover the night life of Malta and more specifically Paceville? Much bars and clubs are so good for enjoying your night. But didn't you know which ones are the best? and you certainly don't want to go alone? and if you tested Malta Pub Crawl? Malta Pub Crawl has a lot of advantages for you! You wonder what are they?
We will make you discover them:
You want to discover the Malta night life?
Malta Pub Crawl is dedicated to providing probably the best nightlife activity. We love to party and sure know how to throw a great event.
You didn't know which bars and clubs are the best?
We are here to guide you through Paceville is you discover the best bars and clubs in the area. We know all the best destinations and we want to show them to you to make the most of your night.
You want to meet people?
A pub crawl is the best place to meet people from all over the world. Malta Pub crawl specializes in creating friendships that cross borders and last a lifetime.
Do you want to have fun and decompress?
Malta Pub Crawl helps you! You will pass the best night and party of your life. A night you will remember for at least 10 years! You will dance, have fun, make friends, drink and especially forget all your problems.
You will come in winter or in summer?
In both cases it's the same! Malta Pub Crawl create events all year long, Monday and Friday nights. And also, special events like Halloween.
You want to drink?
When you participate in Malta pub crawl you have the right to 4 free drinks in the evenings and 30 minutes of free shots, enough to drink and have fun even more.
You understand that whatever the reason you come to Malta, Malta Pub Crawl is a thing to absolutely not miss to enjoy your stay. It will allow you to meet people, to have fun, to relax, to discover the nightlife of Paceville and specially to spend an unforgettable night Are you ready to enjoy the night of your life?
In Paceville a huge favourite is 
The Nordic Bar. YES this is the spot for a funky atmosphere, crazy night, fun and exciting experiences. Even a famous Roulette wheel that you can spin for 5e and win fantastic prizes; from a bottle of vodka to pitchers. Sadly you might end up with a bottle of water. The cool bar tenders normally throw in some shots to make your expense worth your money (not guaranteed)  The Nordic bar is located right on the party street. Where you'll find a huge number of clubs that are pumping all night long till late. 4-5am. It's very easy to get lost in the madness so take care with the clubs.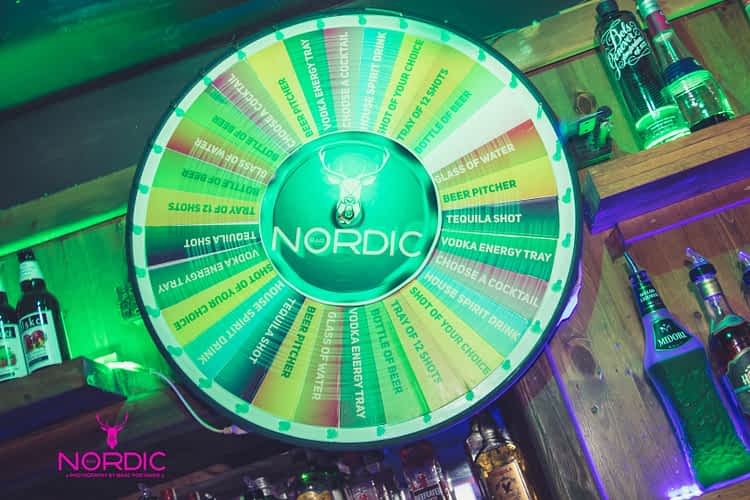 I'd recommend taking care when visiting the party capital both for yourself and your friends. I've received many many messages of lost wallets, maxed out credit cards and no recollection of what happened. This is apart of the risk that Paceville entails. It shouldn't stop the seasoned party animal from having the best nightlife experience of their life. It is worth thinking twice when venturing through the most popular clubs in Malta.
The nightlife experts will show you the way.
The Truth Club is one of the biggest sensations to hit the Paceville clubbing scene over the past few years. The founder is an interesting entrepreneur with a clear vision on what the party experience is all about. This venue has a focus on quality and atmosphere as the focal point of its creation. Located just outside the crazy party street, this club is popular with locals who organize exciting events on weekend nights. You'll find a different theme on each night of the week. Some nights organising Salsa nights and others throwing pumping techno tunes. The sound system in this place is one the best in the area. The bar staff are a well organised machine. The Truth Club is an interesting spot. Thanks to its convenient location. It is definitely worth checking out during your stay in Malta.